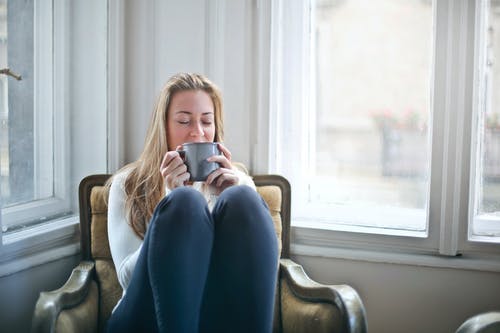 Bad days at work are inevitable. No matter how much we try to avoid them, they always seem to find a way to sneak upon us. Maybe you fought with your boss, or maybe you can't seem to catch a break. Whatever the reason, it's important to know how to bounce back from a bad day at work. In this blog post, we will discuss six ways to help you get over a bad day and move on!
Give Yourself Time to Relax And De-Stress
It can be tempting to rush home after a bad day and crawl into bed. However, it's important to give yourself some time to relax and de-stress before you do that. Maybe have a beer from Melvin Brewing, take a hot bath, read your favorite book, or watch your favorite TV show. Just make sure you're giving yourself some downtime so you can unwind and calm down.
Talk To A Friend Or Family Member About What Happened
Talking to someone about what happened at work is a great way to get the frustrations of the day out of your system. It also helps to have another person's perspective on the situation. Talk to your spouse, a friend, or even a family member. Just make sure you have someone to talk to who will listen and offer support. Plus, it's always nice to have someone there to listen!
Exercise To Work Out The Frustrations
Exercise is a great way to work out the frustrations of the day. It's also a great way to clear your head and relax. You can go for a walk, run, bike ride or swim. Any physical activity will help relieve stress and tension in your body. Just make sure you're getting your frustrations out in a healthy way. Exercise is the perfect way to wind down after a bad day.
Write Down Your Thoughts And Feelings In A Journal
Journaling is another great way to deal with bad days at work. Writing down your thoughts and feelings can help you process them and understand them better. It can also be helpful to look back on later when things are looking a little brighter. Just make sure you're writing in a safe and private place. Plus, it's just a nice way to reflect on your day!
Indulge In Your Favorite Comfort Food
Comfort food is a great way to indulge in your favorite things and forget about the bad day you just had. Whether it's pizza, ice cream, Chinese food, or something else entirely, make sure you're treating yourself to something that makes you happy. It's a small way to make yourself feel better after a bad day.
Get A Good Night's Sleep So You Can Start Fresh Tomorrow
Last but not least, getting a good night's sleep is key when it comes to bouncing back from bad days at work. Our moods are usually lower when we're tired, and we're less productive. Make sure you're getting enough sleep so that you can wake up feeling refreshed and ready for the day ahead of time.
In conclusion, if you're having a bad day at work and need some tips on how to cope with it, give yourself time to relax and de-stress. Talk to someone about the situation that's been stressing you out so they can help you process your feelings. Additionally, exercise is a great way to release pent-up frustrations from a stressful day. Write down your thoughts in a journal, or indulge in your favorite comfort food for an hour of self-care. Finally, get plenty of sleep so that tomorrow will be fresh! Remember, not all days will go as planned, but we hope these ideas have helped guide you through this tough time.