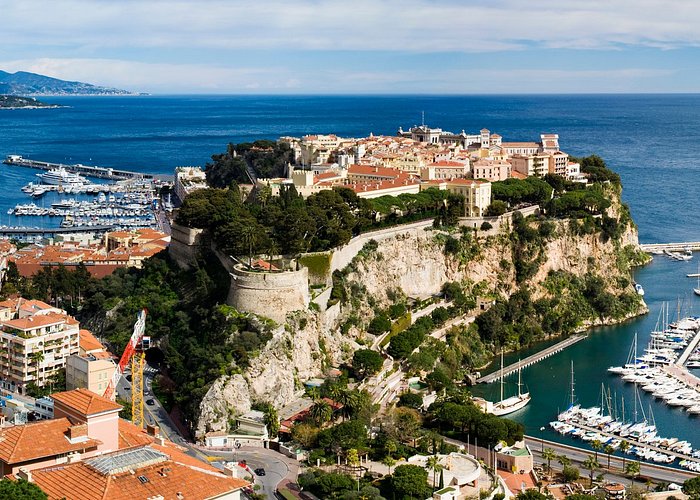 What Monte-Carlo lacks in size, it more than makes up for in reputation. Squeezed into just 200 hectares, the principality of Monaco is the second smallest country in the world, after the Vatican, and a notorious magnet for the super-rich and famous.
If you're planning a trip to the French Riviera then here are seven attractions you can't afford to miss.
1 – Musée Océanographique de Monaco
Founded by Prince Albert I (1848-1922) this world-famous museum is an impressive sight. Clinging tight to the edge of a cliff, it features a 6m deep aquarium full of tropical fish, coral reefs, and even sharks. Opening hours vary depending on the season and you should set aside roughly 2 hours for your visit to get around all the displays.
2 – Princess Grace Rose Garden
Built by Prince Rainer III in loving memory of his film-star wife Grace Kelly, this free-to-visit Rose Garden is inspired by English designs. While it's aged olive trees betray its Mediterranean roots, it remains a fascinating and peaceful place to visit during your stay.
If you enjoy these gardens then be sure to also visit the popular Les Jardins Saint-Martin – a sprawling set of gardens that elegantly hug their way across the Le Rocher coastline.
3 – Eat like a local
Like most luxury travel destinations, foodie culture is celebrated in Monte Carlo. The geographical placement of the city makes for interesting eating with flavors from French and Italian cuisine fused together by some of the world's best chefs. Look out for dishes such as bouillabaisse, porchetta, and plenty of delicious seafood.
4 – Play Poker at Casino de Monte-Carlo
With its historic halls and glamorous furnishings, Casino de Monte Carlo is said to be the inspiration behind the James Bond novel Casino Royale.
While the casino does attract some of the best players around you shouldn't let this put you off. With a little understanding of the basic rules, poker hand rankings, and etiquette, you'll be good to go.
Other games
Casino de Monte Carlo is a magnificently imposing building, and its gold and marble features make it one of the top attractions in the city.
Whether you're there for poker, roulette, craps, blackjack – or simply try your luck on the slot machines – there's plenty of fun to be had.
The casino is open to experienced pros and newcomers alike. With guests over 18 admitted every day from 2pm.
5 – Palais du Prince
To understand the history of Monaco and Monte Carlo, visit the Palais du Prince. Built as a fortress in the 13th century, the palace is home to the Grimaldi family and protected by dashing blue-helmeted guards. Although much of the palace is off-limits, guests are able to witness the daily changing of the guard at 11.55 am and can tour the state apartments.
6 – Monaco Cathedral
Another historical-must see, the Monaco Cathedral was built in 1857 and is a magnificent example of Roman-Byzantine style. Housing ancient relics, and religious iconography, it is also home to the remains of many of Monaco's former princes.
7 – Larvotto Beach
A trip to Monaco would not be complete without a visit to the beach, and if you're looking for sun and sand then Lavrotto Beach is the place to be.
With golden sands and waters protected from Jellyfish by nets, you can swim and sunbathe with confidence here. For those looking for a little more adventure, water sports such as kayaking and jet skiing are also usually on offer.