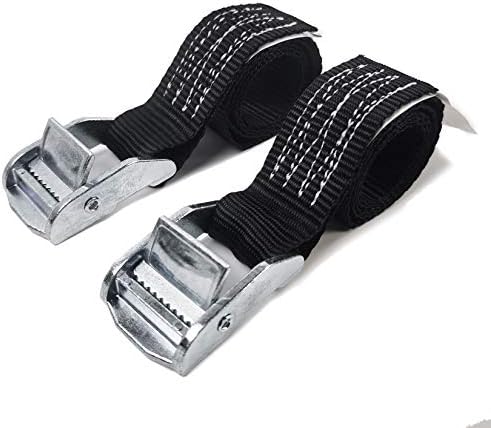 Overlanding has become extremely popular since the start of the COVID pandemic. It represents an opportunity to get out into the great outdoors, enjoy what nature has to offer, and do so in a more isolated environment compared to public campgrounds and resort properties. If you are a regular overlander, you know that equipment matters – from trucks to cam straps.
An overlander's equipment determines the extent to which they can get off the beaten path. The thing about overlanding is that it is more about the journey than the destination. True overlanders tend to appreciate more rugged journeys. So again, equipment needs to be up to snuff. That's where cam straps come in.
Keeping Things Secure
An overlander's worst nightmare is damaging or losing equipment that breaks loose during transport. Whether it is a cooler or a jerry can, there is no point in risking equipment by not tying it down securely. Overlanders can forget the bungee cords. Rope also isn't ideal because it can easily come loose.
A cam strap is a cargo securement strap made of nylon webbing material and secured by a cam buckle. Rollercam's patented rope cam buckle straps are easy to pull tight with minimal force. For heavier loads requiring a bit more muscle, ratchet straps do the trick.
Carefully Assess the Load
Prior to tying things down, the overlander should carefully assess their load. Heavier objects will need stronger straps. Multiple straps can also be used to distribute the load for greater security. And of course, some types of equipment have specialized securement systems that can only be used with certain types of straps.
The point here is to plan how everything will be secured before getting started. That way, guessing isn't even on the table. Everything is thought out well in advance.
Edge Protectors and Pads Help
Nylon webbing is generally a sturdy material capable of taking a lot of punishment. Its kryptonite, so to speak, is the sharp edge. If there is any chance that a strap will come in contact with a sharp or abrasive surface, it's best to use a pad or edge protector between it and the surface underneath. The good news is that plastic edge protectors are pretty cheap. They can be found online at any site that sells trucking or moving supplies.
Routine Checks Are Also Helpful
Safety should always come first when you are talking cargo securement. To that end, routine checks are immensely helpful. Overlanders shouldn't tie things down, hit the road, and then not check again until reaching day's end.
A better option is to stop every couple of hours and check the load. A properly deployed cam strap is unlikely to come loose, but you never know. Travelers definitely need to check every couple of hours – especially if using ropes or bungee cords along with stronger cam straps.
Be Careful About Weight Distribution
One last thing to consider is weight distribution. This isn't so much about using cam strap safely as it is balancing the vehicle. The last thing an overlander needs on a particularly rugged trail is an unbalanced vehicle that could tip over. Even without tipping, load imbalance can damage a number of components.
Overlanding and equipment go hand-in-hand. An overlander needs the right equipment to get off the road and go to isolated places not frequented by RVers and hotel guests. Keeping everything in place is a job for cam straps. A well-planned securement system supported by high-quality straps virtually guarantees that nothing will move around during travel. That is a good place to be in when you're an overlander.