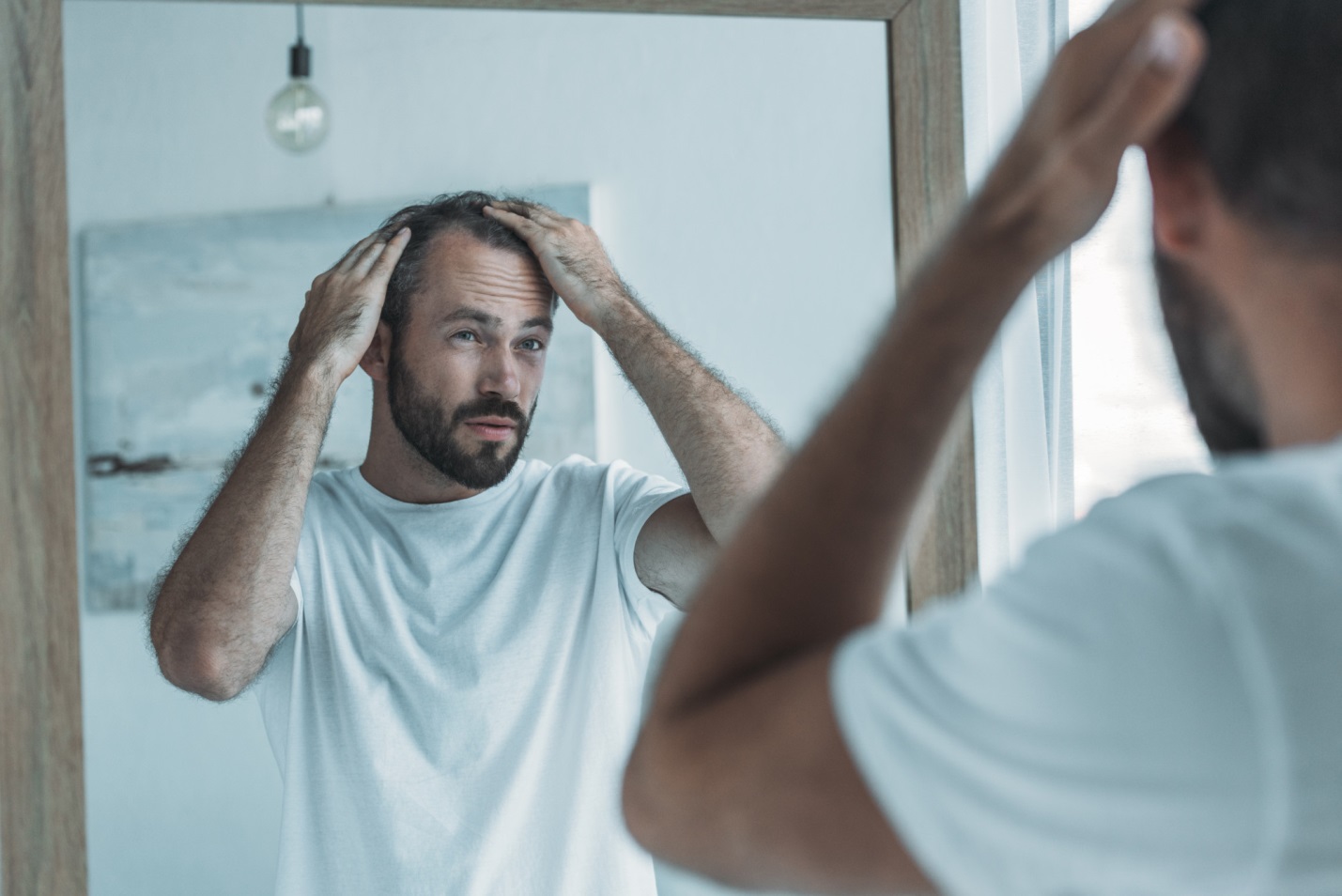 If you're a man, there is a significant likelihood that you will lose hair in your adult life. In fact, WebMD states that as many as 85% of men will experience some type of hair loss in their lifetime.
Men often experience hair loss because of male pattern baldness. When they begin to lose their hair, they often despair. For years, men didn't believe that viable hair rejuvenation techniques existed.
But, this is no longer the case. The hair industry has several methods for combatting hair loss and restoring all types of hair.
If you're still uncertain, keep reading! We'll explore the best hair loss treatments in the guide below.
Types of Hair Loss Treatment Drugs
The FDA has approved two drugs to treat pattern baldness. These drugs are Finasteride (Propecia) and Minoxidil (Rogaine).
Rogaine is often a topical solution that men apply directly to the scalp. Men rub this solution on the parts of their scalp where they've experienced hair loss.
Unfortunately, roughly 10-15% of users experience hair growth through this lotion. But, many users slow their hair loss by using this topical.
After Rogaine is Propecia, which is the first pill that can treat male pattern hair loss. Propecia often shows more promising results than Rogaine, and patients can usually maintain these results by taking the pill consistently.
However, the results may become inconsistent if they stop using this pill. Talk to your doctor today to discover if Propecia is appropriate for you.
Hair Transplantation Methods
Another way to combat hair loss is through hair transplantation methods. Some common examples of this include:
micro-grafting
slit grafting
punch grafting
scalp reduction
Some of these procedures produce better results for various hair types. For example, micro-grafting often works best for patients who have enough hair on other parts of their scalps to replace their lost hair. You can click here to find different hair treatments that the beauty industry provides.
Platelet-Rich Plasma (PRP) Hair Treatment
Another option for those experiencing hair loss is to undergo platelet-rich plasma treatment to repair cells in your scalp. Over the last ten years, this treatment has found several uses. Doctors use it to help patients restore mobility to their joints or recover from recent surgeries.
So, how does this miraculous therapy work? First, a doctor extracts blood from you. Then, they draw platelet-rich plasma from that blood by separating it in a centrifuge.
Doctors then inject the platelet-rich plasma into areas affected by hair loss on the scalp. Sometimes, this treatment can last for up to two years.
Once injected, the plasma helps your body repair blood vessels and stimulate collagen production. These factors stimulate cell growth in your scalp.
So far, research verifies that PRP treatment is a safe therapy for patients to undergo. You may experience minor pain and minimal redness at the injection site during this treatment.
Find the Hair Loss Treatment That Works for You
As you can see, there are several types of hair loss treatments available. Each produces various levels of success for people.
So, consult a doctor to discover the best treatment the beauty industry can provide. Then, start your new therapy today!
We hope you enjoyed this article! If so, we have several similar pieces you're sure to like. Check out our other content today to learn more about the beauty industry and its treatments.