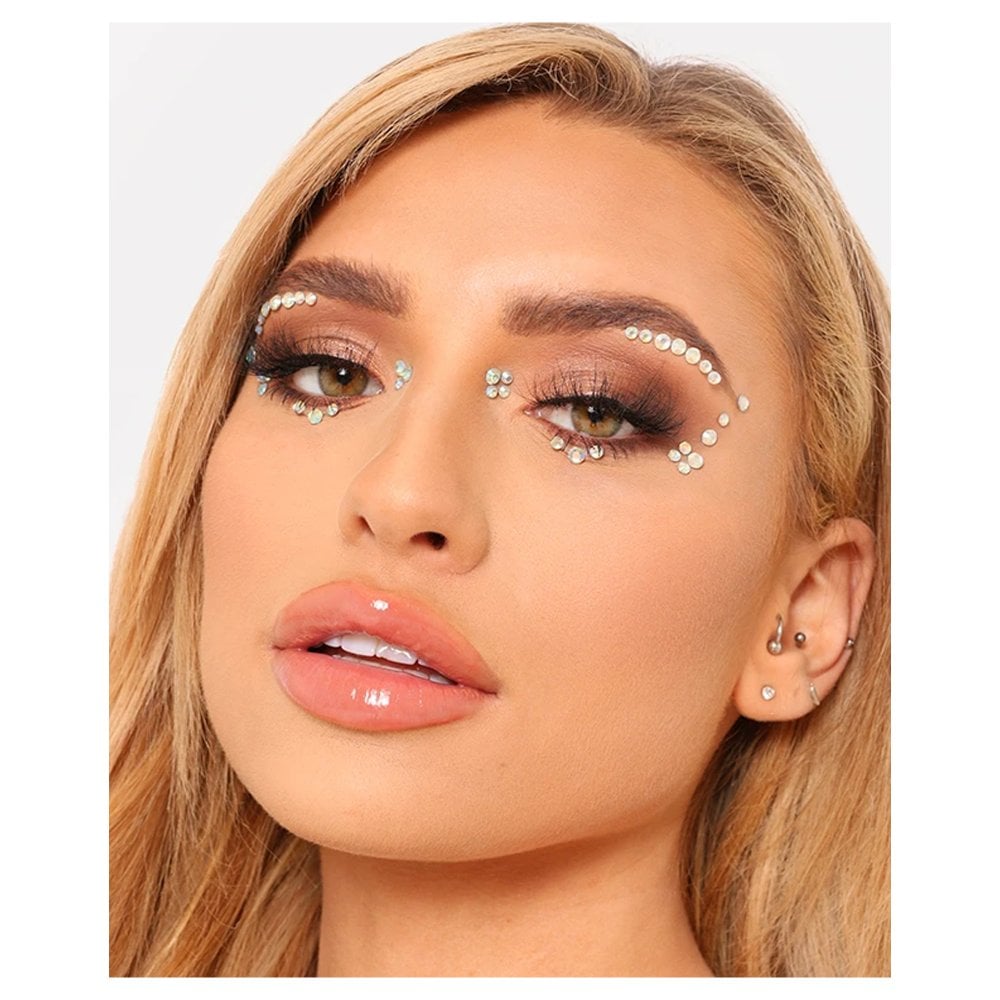 You can take your makeup to a whole new level by using rhinestones. The shimmering stones help create a dramatic look, and many celebrities are rocking the look. Facial rhinestones reflect light, making them perfect for a night out.
You can use rhinestones to accentuate your eyes, create a beauty mark, or have fun with your beauty routine. Rhinestone glitter makeup tutorial will teach you how to apply glitzy makeup. It is essential to learn how to make facial rhinestones stay on.
Choosing Your Adhesive
The most effective way to ensure that your rhinestones stay on is by choosing the right glue. Make sure that you use skin-friendly glue to secure the stones. You can use eyelash glue to apply the rhinestones around your eyes. Several makeup adhesives can produce the desired results. For a stronger application, use a good spirit gum, making sure that you choose one with a remover.
Using Clear Adhesive
If you have sensitive skin, use a clear adhesive. It will help reduce the risk of an allergic reaction. It will also help reduce the appearance of the adhesive. If you want the rhinestones to remain in place for a while, use a waterproof adhesive.
It is also ideal if you wear rhinestone makeup around water. But the waterproof adhesive may be more difficult to remove, and it may not be ideal for sensitive skin.
Preparing the Area
Make sure that you prep the area where you want to apply the rhinestones. You need a clean and dry surface to ensure that the rhinestones stay on. Use your regular cleanser to wash your face and make sure that you dry the skin thoroughly.
You can then apply foundation if you wish to. You can use a mattifying spray to set your makeup before you apply the stones. You can dip a cotton swap in micellar water and use it to clean the spots before applying the embellishments.
Applying the Rhinestones
Make sure your skin is dry before applying the rhinestones. Apply the adhesive to the stone and wait for a few seconds before placing it on the skin. Use tweezers to ensure precise application on the skin, and then use your finger to press the stone gently.
Create the design that you want using several rhinestones. Using colored rhinestones will help intensify the dramatic effect. For a more subtle look, you can use clear stones.
Testing the Adhesive
It is a good idea to test the cosmetic adhesive before using it. Test it on a skin area of your inner arm 24 hours before you apply it to the face. Testing will give you adequate time to check for allergic reactions like itching, redness, or irritation. Make sure that you do not get rhinestones or adhesive in your eyes. It will reduce the risk of irritation or injury.
Conclusion
You should be careful when removing the rhinestones. If you apply them using eyelash glue, they will come off easily using a makeup remover. If you use spirit gum adhesive, use the special remover that comes with the product for the best results.
To read more on topics like this, check out the beauty category.
Sources:
https://www.leaf.tv/articles/how-to-apply-facial-rhinestones/
https://www.makeup.com/makeup-tutorials/trends/how-to-apply-rhinestone-makeup