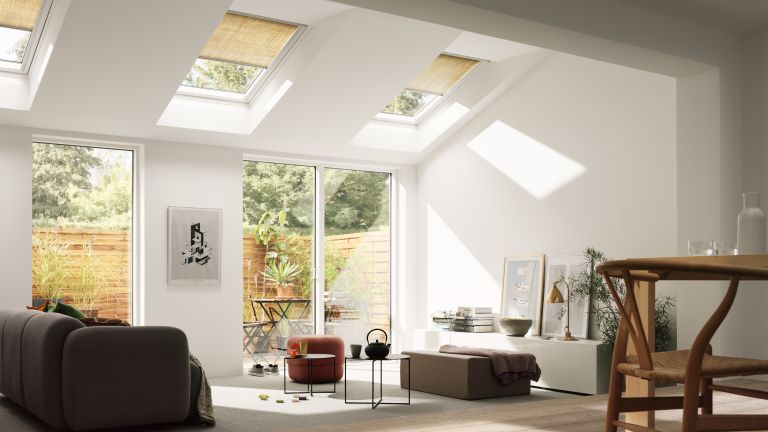 Rooflights are usually glazed units erected on flat or pitched roofs. Therefore, they are likely to be installed 'out of plane' with the tile level.
They allow natural light to illuminate your home and are available in various shapes and sizes, depending on where you are likely to place them.
Furthermore, they provide extra light, improve views and add value to your home.
Rooflights must be put in different spots due to their numerous advantages. So, let us assist you with the following suggestions to help you choose the best location for these lights.
House extension
Rooflights are also an excellent option for extending your house with a new room, extension, or garage and bringing light back into the previous windowless area.
Several models are available, from conventional skylights that seal with silicone and are built into the roof tiles to more contemporary styles with a glazed bar integrated into the top of the frame.
The layout of your furniture
Consider how the layout of the space will create a mood when planning the location of your roof light and the furnishings it will be placed over. For example, if you have a circular or rectangular table in a room, you could want to install a rooflight above it to provide a pleasant ambiance for individuals who sit around it.
However, suppose your room is devoid of furniture, and you only want to bring light into circulation areas such as corridors or halls (in order to create a dynamic atmosphere). In that case, rooflights can be used to significant effect.
Position of the room
Rooflights make a massive difference to the appearance and feel of your room. The orientation will also impact how much natural light you get into your space – north-facing rooms need many rooflights! Think about the size and shape of your roof light here. Try to think of it as part of a bigger picture rather than just a box in your ceiling.
Keep in mind that having too many rooflights can reduce their impact in terms of style. It's much better to have one big piece than a bunch of minor ones.
Easy to clean and maintain
You may need to clean your rooflight regularly depending on the type of glass you choose and the surrounding environment. This will differ from installation to installation and from species to species. Manufacturers can tell you whether or not your rooflight is self-cleaning or if it should be cleaned by hand.
Locate the lighting spots
Having a well-lit space helps you feel more comfortable and relaxed, but it also makes it easier to get your job done. Before you begin drawing up a layout, however, consider the location of natural light sources in your home – including windows and skylights – and artificial options such as light fittings and lamps.
Natural daylight will change during different times of the day, so it's essential to coordinate both types of light to ensure that you have light exactly where you need it.