Although staying warm during winter is a top priority, you can't simply throw on any sweater you find! Our goal is to help you elevate your winter attire to a new level, and one of the best ways to start is with the major sweater trends you have to try. Knitted sweaters are a must-have item, and you can never have enough. So let's see what you should be shopping for this season.
Volume, Volume, Volume!
The bigger your knit is, the more on-trend you'll be. We're talking about baggy, loose, comfy sweaters, oversized puffy sleeves, thick knitting patterns, cable and braided details, and much more. As long as it's big and comfy, you can be sure you're on track with the latest hype. One of the best ways to style these voluminous sweaters is with a basic white oversized button-up, sneakers, and stirrup leggings.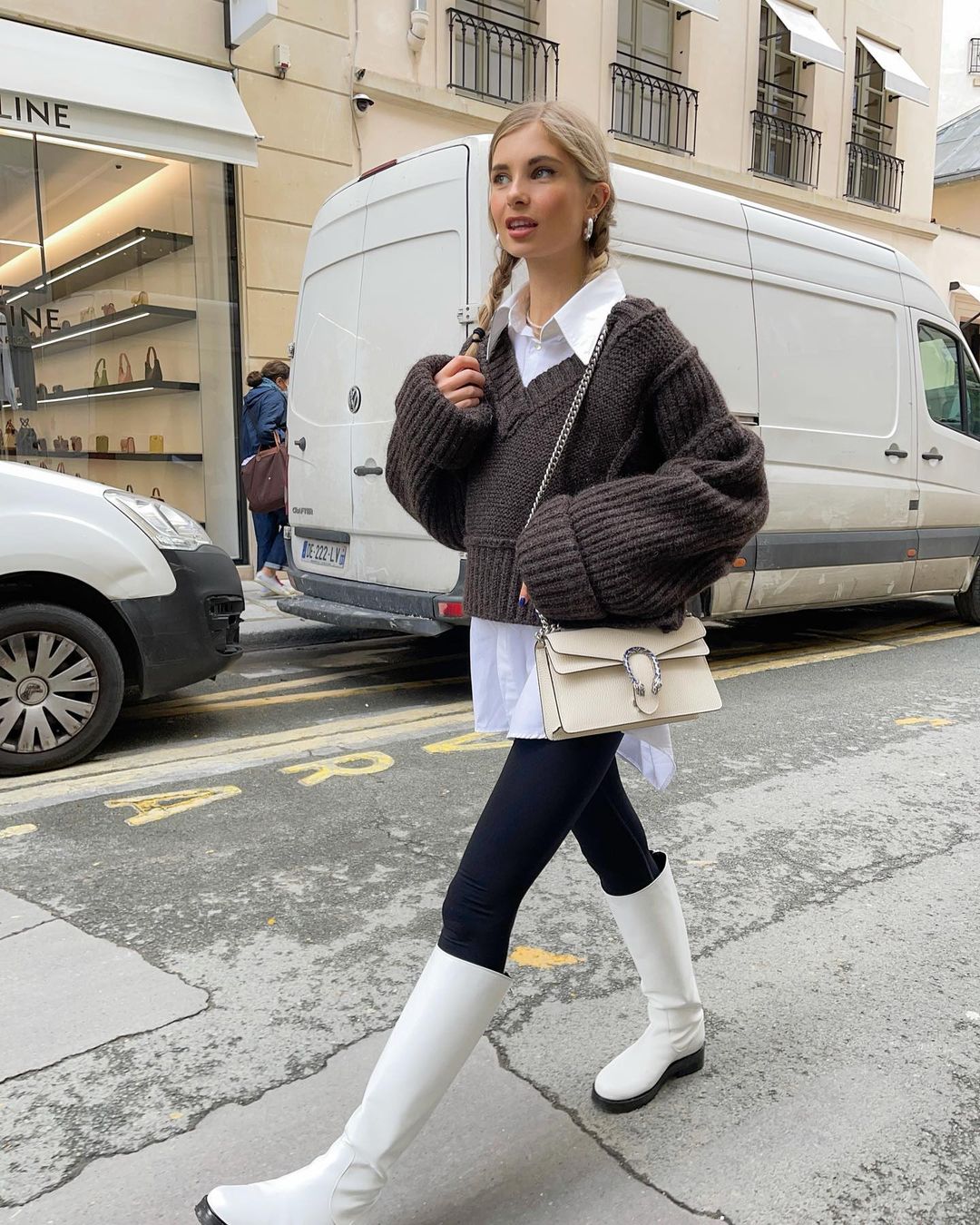 Sweater Vests
The craziness over sweater vests doesn't seem to go away! That's actually great news because you can flaunt your favorite fall sleeveless knits during winter and still be fashionable as hell! If you feel like you're serving some serious grandma vibes, then you're on the right path of becoming the biggest trendsetter around. Vests come in so many prints, colors, sizes, and variations that it will be very easy for you to find one that works best. Don't forget to add a shirt with puffy sleeves and wide-legged pants to finish off the attire.
Retro Vibes
Retro styles will be all over your Instagram feed this winter! If you have a gorgeous sweater with unique embellishment or retro patterns, then you're in luck. Some of the top prints that give off flashback vibes include plaids, tartans, tie-dye, argyle, and all the other patterns that are a blast from the past.
Color-Blocking
Color-blocking might not be everyone's cup of tea, but when you see how fantastic these sweaters look you'll change your mind. This winter's most precious rule is 'The bolder-the better.' Mix striking hues such as yellow and purple, red and blue, orange and pink. If you're not comfortable with so much color you can opt for a much subtler version and flaunt two-toned knits in black and white or blush and white.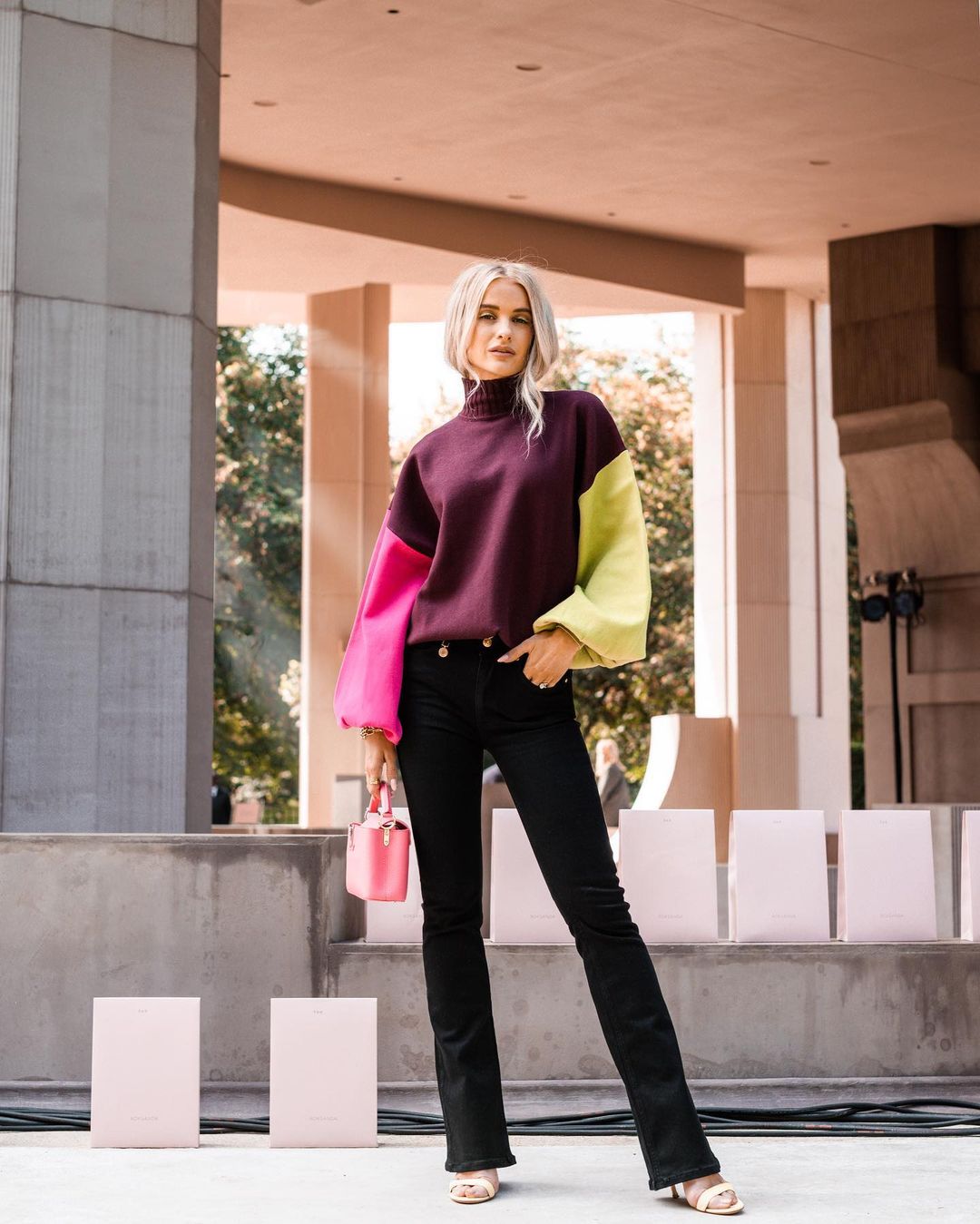 Cutouts
Cutouts are so much fun! Sweaters with naked shoulders might not be the best choice during the coldest winter days, but they can sure be your go-to style for special occasions. These knits aren't meant to keep you warm- they're meant to elevate your style! If you're determined to get the most out of your new sweater, add a white button-up shirt under it and pair it with wide-legged jeans.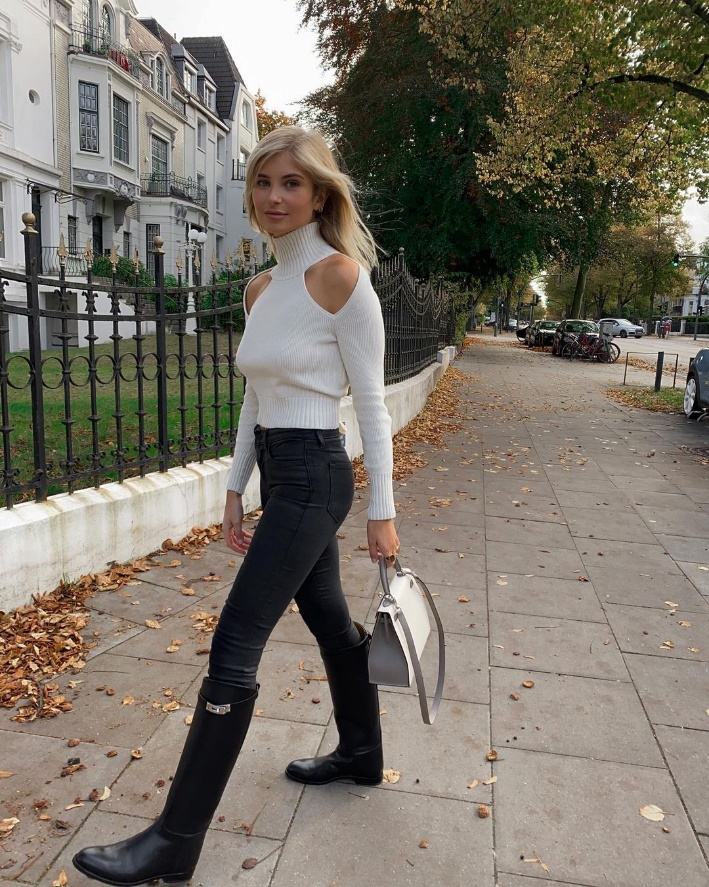 Polos
Collared polo-style sweaters are here for the win. These chic knits are going to make your winter outfits appear so effortless and trendy that you'll want to get them in every color and print. The best thing about polo sweaters is that you can skillfully layer them to perfection and make them look both fancy and casual.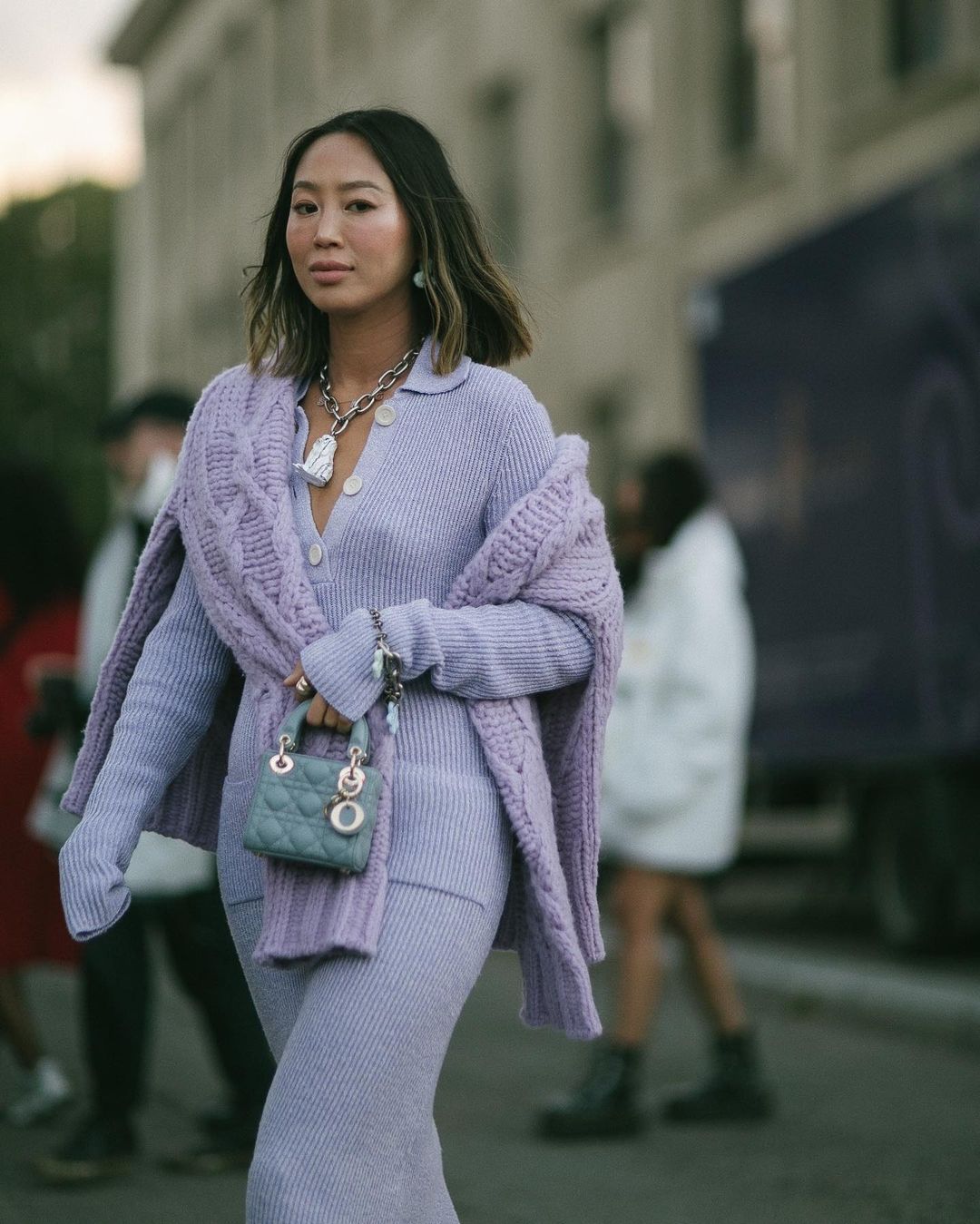 Blush Dreams
One of the most unexpected trending shades for winter 2021/2022 is definitely blush! As soft and feminine as it gets, this tone works wonders with any other color you can think of. Blush-colored knits are ideal for minimalists who prefer to keep things simple. Match them with a pair of ripped jeans or trousers in the same shade.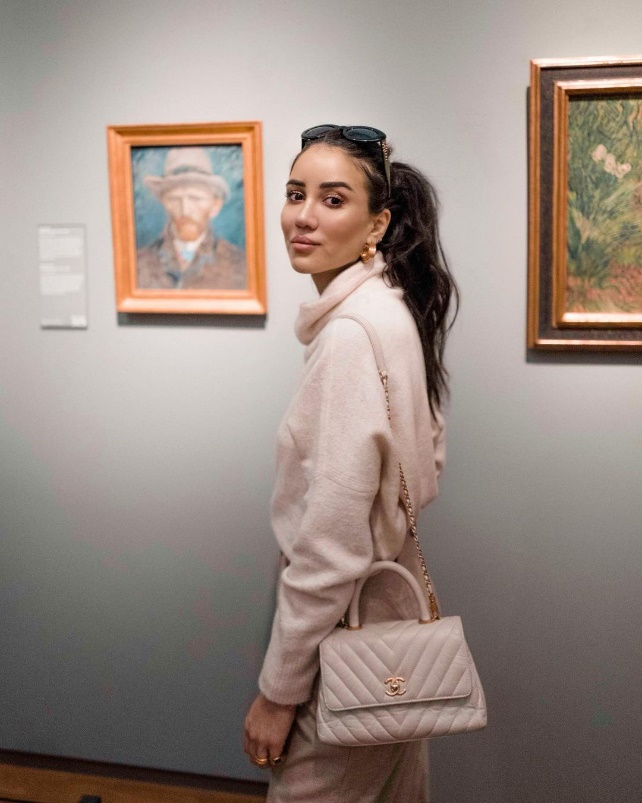 Final Thoughts
Winter 2021/2022 will be one of the most versatile seasons ever, fashion-wise. You can feel free to get cozy in oversized, voluminous knits, rock the chic vests you got during autumn, or stand out in sweaters with retro prints. Minimalists will love flaunting blush sweaters, while maximalists will be happy to hear that color-blocking and cutouts are knocking back on the door!