The‌ ‌roof‌ ‌is‌ ‌the‌ ‌main‌ ‌defense‌ ‌against‌ ‌all‌ ‌elements‌ ‌that‌ ‌might‌ ‌damage‌ ‌the‌ ‌inside‌ ‌of‌ ‌your‌ ‌home.‌ ‌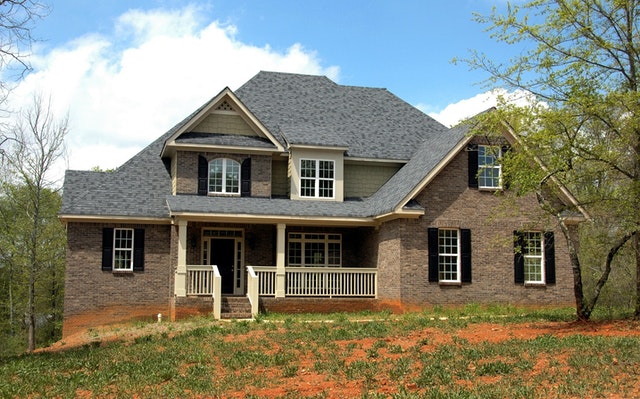 Protecting‌ ‌the‌ ‌integrity‌ ‌of‌ ‌the‌ ‌interior‌ ‌is‌ ‌difficult‌ ‌if‌ ‌you‌ ‌don't‌ ‌provide‌ ‌proper‌ ‌insulation,‌ ‌windows,‌ ‌and‌ ‌especially,‌ ‌a‌ ‌good‌ ‌roof.‌ ‌Regular‌ ‌maintenance‌ ‌ensures‌ ‌your‌ ‌roof‌ ‌is‌ ‌in‌ ‌a‌ ‌good‌ ‌state‌ ‌and‌ ‌able‌ ‌
to‌ ‌repel‌ ‌rain,‌ ‌snow,‌ ‌or‌ ‌any‌ ‌other‌ ‌harmful‌ ‌weather‌ ‌effect‌ ‌that‌ ‌can‌ ‌cause‌ ‌immediate‌ ‌destruction‌ ‌or‌ ‌over time.‌ ‌619‌ ‌Roofing‌ ‌provided‌ the ‌necessary‌ ‌info‌ ‌on‌ ‌how‌ ‌to‌ ‌best‌ ‌take‌ ‌care‌ ‌of‌ ‌your‌ ‌roof‌ ‌before‌ ‌you‌ ‌decide‌ ‌to‌ ‌call‌ ‌in‌ ‌professionals‌ ‌for‌ ‌help.‌
Climbing‌ ‌Up‌ ‌Is Dangerous
Going‌ ‌up‌ ‌on‌ ‌the‌ ‌roof‌ ‌is‌ ‌potentially‌ ‌dangerous‌ ‌and‌ ‌you‌ ‌need‌ ‌to‌ ‌take‌ ‌extra‌ ‌care‌ ‌when‌ ‌climbing‌ ‌ those‌ ‌ladders.‌ ‌Make‌ ‌sure‌ ‌you‌ ‌are‌ ‌wearing‌ ‌proper‌ ‌clothing‌ ‌and‌ ‌a‌ ‌good‌ ‌pair‌ ‌of‌ ‌boots‌ ‌with‌ ‌stable‌ ‌ soles.‌ ‌ ‌
Just‌ ‌like‌ ‌any‌ ‌other‌ ‌part‌ ‌of‌ ‌your‌ ‌home,‌ ‌the‌ ‌roof‌ ‌also‌ ‌needs‌ ‌to‌ ‌be‌ ‌checked‌ ‌regularly,‌ ‌especially‌ ‌ because‌ ‌it‌ ‌is‌ ‌directly‌ ‌exposed‌ ‌to‌ ‌heat,‌ ‌cold,‌ ‌water,‌ ‌and‌ ‌wind.‌ ‌All‌ ‌of‌ ‌these‌ ‌weather‌ ‌types‌ ‌affect‌ ‌the‌ ‌roof‌ ‌differently,‌ ‌but‌ ‌when‌ ‌it‌ ‌all‌ ‌accumulates‌ ‌over‌ ‌a‌ ‌period‌ ‌of‌ ‌time,‌ ‌it‌ ‌is‌ ‌quite‌ ‌clear‌ ‌that‌ ‌some‌ ‌kind‌ ‌of‌ ‌damage‌ ‌is‌ ‌imminent.‌ ‌ ‌
This‌ ‌is‌ ‌why‌ ‌regular‌ ‌checkups‌ ‌are‌ ‌a‌ ‌must,‌ ‌especially‌ ‌after‌ ‌storms.‌ ‌Going‌ ‌up‌ ‌on‌ ‌the‌ ‌roof‌ ‌will‌ ‌help‌ ‌you‌ ‌detect‌ ‌potential‌ ‌problems‌ ‌early‌ ‌on‌ ‌and‌ ‌save‌ ‌money‌ ‌on‌ ‌expensive‌ ‌repairs‌ ‌that‌ ‌could‌ ‌have‌ ‌been‌ ‌mitigated‌ ‌with‌ ‌a‌ ‌quick‌ ‌reaction.‌ ‌
If‌ ‌you‌ ‌don't‌ ‌feel‌ ‌confident‌ ‌enough,‌ ‌it‌ ‌is‌ ‌always‌ ‌good‌ ‌to‌ ‌hire‌ ‌a‌ ‌professional‌ ‌to‌ ‌perform‌ ‌a‌ ‌thorough‌ ‌investigation,‌ ‌find‌ ‌issues‌ ‌and‌ ‌suggest‌ ‌solutions.‌ ‌This‌ ‌package‌ ‌of‌ ‌services‌ ‌is‌ ‌a‌ ‌good‌ ‌investment‌ ‌because‌ ‌it‌ ‌saves‌ ‌you‌ ‌money‌ ‌in‌ ‌the‌ ‌long‌ ‌run,‌ ‌and‌ ‌ensures‌ ‌your‌ ‌roof‌ ‌is‌ ‌in‌ ‌a‌ ‌good‌ ‌shape.‌
Regular Maintenance Can Prevent Major Leaks
A leak in the roof can start small but expand to be a serious issue down the line. Because houses are built in such a way that the roof is usually the highest point, any damage to it can cause water to come into your house and possibly seep down into places you don't want.
That's why having regular maintenance on your roof is especially important. You can get an idea of what shape it's in, whether there are leaks you need to fix, and if there are problems with anything else that could turn into bigger issues later on.
This kind of service is typically done by professionals who know how to do their job properly. If you decide not to get professional help or if you hire workers who are inexperienced with roofs, then there are risks involved with poor quality workmanship.
Your Roof Will Be More Energy Efficient
Leaks in your roof can be a nuisance in terms of energy efficiency since they can let air in and out, rendering your heating or AC ineffective. Water from a leak also has the potential to damage insulation and other systems that help your home stay cool in the summer and warm in the winter.
Roof maintenance can prevent these big energy losses, along with smaller ones like drafts and damaged insulation, which might not cause leaks but still make it harder to keep your house comfortable.
By maintaining the energy-efficient qualities of your roof over time, you add up savings on your utility bills while remaining comfortable inside your home throughout all seasons.
If You Need Repairs, Do It Right Away
One thing that should be avoided is putting off repairs or letting them become worse than they need to be before calling someone for help. If you let an issue get too out of hand and start having significant problems, it can be harder and more expensive to fix the problem at hand.
Another issue is that if you aren't sure what kind of damage there is on your roof, you might pay someone to do repairs or clean up that don't actually solve whatever problems are going on there. This will not only waste your money but also lead to bigger issues later down the line because those problems weren't fixed properly in the first place.
Repairs need to be done as soon as possible once they become necessary in order to keep them manageable and affordable. You should not ignore leaks or other signs of damage when they appear since this makes future damage easier for no reason except procrastinating.