If you're ready to get crafty and to throw yourself into a few fun DIY projects that you'll be able to complete during a cozy weekend at home, continue reading to discover a few fun home DIY projects.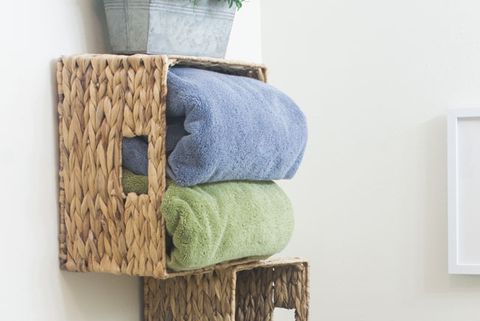 5 Home DIY Projects:
Create mini terrariums:
What exactly are terrariums? They are small gardens enclosed in glass that can be used to decorate your home. As examples, you can't go wrong placing a terrarium in the middle of your dining table or on the desk in your home office. Instead of purchasing an overpriced terrarium use your DIY skills and fill an empty jar with pebbles, sand, pebbles, moss, and small plants. To make a mini terrarium that is 100% unique. Once you've created your first terrarium, you may want to start crafting extra ones for your friends and family members as they make excellent gifts. You can even opt to use crystals and old pieces of broken jewelry to create eye-catching terrariums.
Create your own custom mugs:
All you need to create your own custom mugs is a sharpie or a variety of different color sharpies, a plain mug, and an oven. Once you've written or drawn on your mug with your sharpie, simply place it in your oven for 30 minutes at 350 degrees F to ensure that your art is permanent. If you need a bit of inspiration, you may want to write an inspirational quote or your initials on your mug. Or a significant date that you want to remember such as your wedding day!
Paint each of your keys with a different color nail polish:
If you always have trouble finding the right keys for your house, garden shed, and locks, you may find it helpful to paint each of your keys, with a different color nail polish. You can even opt to purchase inexpensive nail polish shades from your local dollar store.
Paint flat garden stones in order to create handy markers for your plants:
If you find it hard to remember where you've planted your carrots and where you've planted your potatoes, it's a great idea to pick up some flat large garden stones which you can paint with a bright color. Before painting the name of each plant on each stone. This is a particularly great idea if you plan to have a thriving vegetable garden!
Turn an old suitcase into a cute dog bed:
It's well worth browsing through your local thrift store or local yard sales in order to try and pick up an inexpensive old suitcase that you can turn into a funky dog bed. All you'll need to do to make it more comfortable for your pampered pooch is to use a hot glue gun to glue your chosen pillows to the bottom of your dog bed. So that the pillow you choose don't move around when your dog jumps in and out of their bed.
So if you love finishing DIY projects that allow you to put your individual stamp on your home and which allow you to make fun gifts for your friends and family members' homes, it's well worth getting stuck into some of the exciting projects that are listed above.