If you're sick of having to reapply your favorite lipsticks, multiple times per day, you may be tempted to swap your traditional lipstick for 24 hour wear lipstick. If you're curious about the top 24 hour lip sticks to try and how to apply 24 hour lipstick for the first time, you've come to the right place. Simply continue reading to discover everything that you need to know about 24 hour lipstick. As what you learn will change your make up routine and life forever.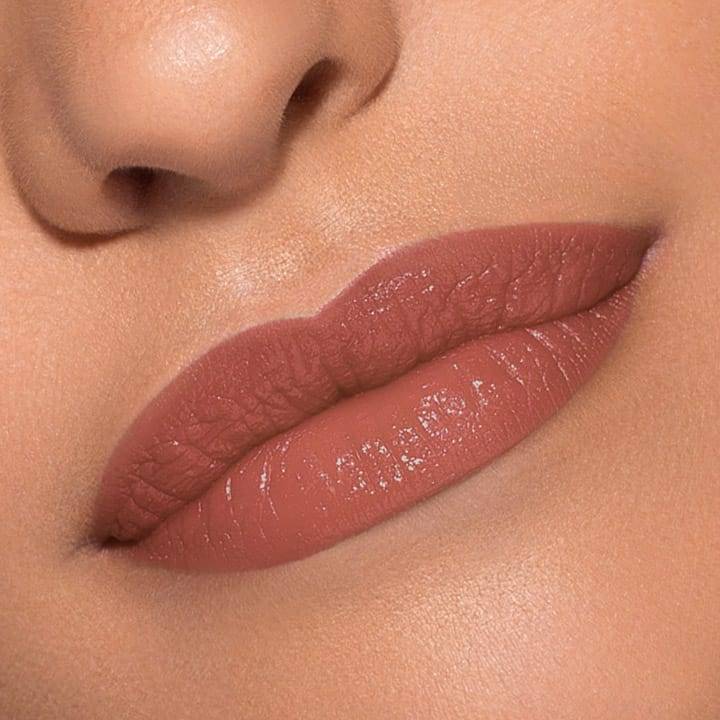 How to apply 24 hour lipstick:
Many 24 hour lipsticks such as Maybelline's top-selling Superstay 24 Hours Lipcolor feature two steps. First, apply your liquid lipstick carefully to your lips. You may want to have a piece of blotting paper nearby to ensure that your lip color doesn't accidentally transfer onto your skin. As once long-wearing lipstick dries it can be a little difficult to get off.
Your next step should be to let your lips dry for two minutes to ensure that your lip color stays on, even after you workout, drink and eat for hours on end. Once you've waited for two full minutes apply your conditioning balm on top of your pout, in order to ensure that your lips remain glossy and hydrated throughout the next day.
If you make a mistake with your lipstick, there's no need to worry, simply use a makeup wipe or a bit of micellar water in order to clean your lips. You can even use a lip scrub to exfoliate your lips at the end of the day.
Maybelline Superstay 24 Hours Lipcolor Review:
Compared to many of its rivals' products, Maybelline's 24 hour Superstay lipsticks are affordably priced and offer rich, vibrant shades that are guaranteed to make your lips pop. Some examples of some of the popular matte shades which are on offer include Pioneer which is a true red, Raisin which is a dark burgundy color that is perfect for winter, and rose which is a medium pink which is suitable for all skin tones.
What makes this product stand out? Firstly, it offers mico flex technology which will prevent your lips from drying out or becoming flakey, which is a common problem that is associated with long-wearing lipsticks such as 24 hour lipsticks. So if you love the practicality of long-wearing lipstick but hate having chapped or flakey lips the next day, you'll find that Maybelline's Superstay 24 Hour Lipcolors will become one of your go to products. That you'll reach for on a daily basis. Whether you're getting ready for work, a date, the gym or brunch with friends.
Another reason to purchase your first Maybelline Superstay shade is that its formula has hydrating properties and will actually help you achieve the healthy, soft, and kissable lips that you're trying to achieve. Especially during the cold winter months when your lips may be prone to drying out.
So if you're ready to take a leap and to swap your normal lipstick for a long-lasting lipstick that is affordably priced, long-lasting and vibrant you can't go wrong purchasing a Maybelline Superstay 24 Hours Lipcolor.