If you're looking for the holy grail of mascara products and are curious as to whether you should spend your hard-earned money on Lash Food's eye products such as its popular eyelash conditioner and best-selling mascara, simply continue reading to discover an in-depth review on both products.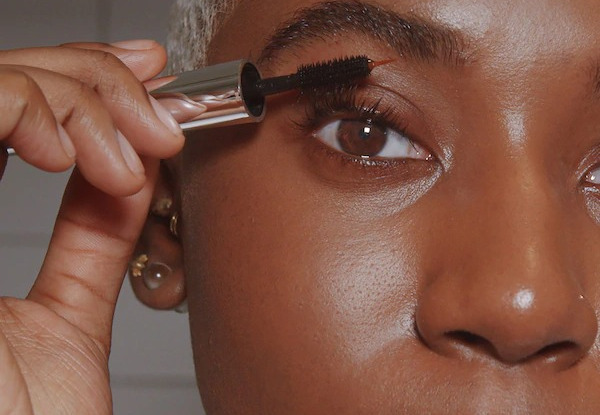 Lash food natural eyelash conditioner eyeliner and mascara review:
Lashfood mascara review:
One of the major differences between traditional mascaras that you've used in the past and Lashfood's mascara is that not only does it effectively lengthen your lashes and add visible volume to your lashes but it also has patented properties that will help heal and strengthen your eyelashes in the long term. Even when you take your mascara off at the end of the day, the phyto-medic ingredients that will have soaked into your eyelashes will stimulate eyelash growth and healthy, beautiful eyelashes. So if you want to grow healthier eyelashes that will look even more eye catching with your mascara, you'll love this innovative, miracle product!
If you're concerned about animal welfare, you're in luck as Lash Food is proud to be a cruelty-free brand and has never and will never test on animals. So you can use Lash Food's products without a guilty conscience. If you're also passionate about supporting sustainable brands, you'll also like the fact that all of Lash Food's beauty products come packaged in eco-friendly, sustainable packaging.
Lastly, another reason to order your first mascara from Lashfood is that their mascaras are competively priced and a whole lot cheaper than similar products on the market which are full of nasty chemicals!
Lash Food natural eyelash conditioner review:
Lash Food's eyelash conditioner and serum was the world's very first eco-certified eyelash enhancer. So if you want to lengthen your natural lashes so that your eyelashes look full and long when you use Lash Food's best-selling mascara, it's well worth experimenting with this groundbreaking product for three months. As after just three months your natural eyelashes should look full, long, and strong and will be less prone to breakage and fallouts.
If you have sensitive skin or eyes, you'll be pleased to hear that this product is irritant-free and is 100% safe to be used near your eyes. This is great as many eye lengthening serums that are marketed by other companies are full of chemicals that should not be used near your eyes and which could cause serious long-term complications.
However, if there is one huge selling point for Lashfood's eye conditioner, it's that it's 99.49% of the ingredients which are contained in it are natural ingredients. So if you care about ensuring that you reduce the amount of chemicals which you use on your face and body, you simply can't go wrong opting for this amazing product.
So if you're looking for a brand that offers holy grail products for your eyes that will boost your confidence, you can't go wrong purchasing both the Lashfood mascara and the Lash Food natural eyelash conditioner. Both of which will give you phenomenal results.