If you love Stila's products such as their amazing eye shadow palettes which are full of gorgeous shades as well as their best-selling eyebrow products, continue reading to discover a review of some of Stila's eyeshadow palettes and eyebrow products.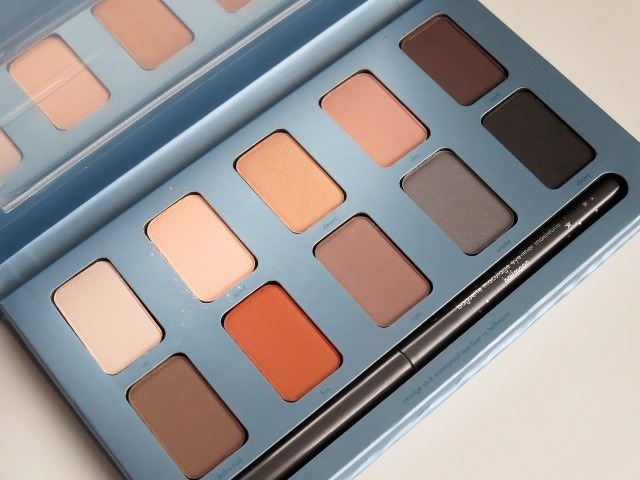 Stila In the Moment and Garden Palette Review Photos and Swatches:
Stila In the Moment is a popular palette that offers smooth, creamy, easy to apply eyeshadows. One of the top reasons to purchase this palette is that it contains ten of Stila's most popular eye shadow shades. That you'll get plenty of use out of. Some examples of which include Instinct, which is the perfect baby pink and is ideal for romantic eye looks, Impulse, which is a shimmery lavender shade, and Spontaneous which is a more neutral, golden shade that will add a touch of glamor to any makeup look.
One unique feature of this particular eye shadow palette is that each shade can be used wet or dry. So if you are interested in experimenting with wet eyeshadows which will give your eyelids a vibrant pop of color make sure to test out the Stila In The Moment eyeshadow palette which is full of award-winning usable shades.
Alternatively, you may be interested in purchasing Stila's Garden Palette. How does it compare to the In the Moment Palette? Instead of offering romantic pink, purple and gold shades, the Garden Palette which is also incredibly popular features mostly neutral shades as well as a few dark shades. Some of the neutral shades which come in this best-selling palette include Breeze which is a neutral beige, Nectar which is a honey beige, and Bark which is a shimmery taupe shade. Some of the darker colors which were inspired by nature which are included in this set include Juniper which is a head-turning shade of forest green and Moss which is a dark shade of green. There's even a fun metallic purple shade which you can use on nights out.
One of the reasons why this eyeshadow palette is in hot demand is that all of its shades are highly pigmented and will draw attention to your eyes. So if you're sick of purchasing weak eyeshadows which offer little color payoff, you'll love this particular palette.
Stila Brow Color Swatches:
Once you've chosen the perfect eyeshadow palette, it's also purchasing a Stila Brow product. Such as the Stila Stay All Day Waterproof Brow Color. Which is 100% safe to wear when you're on a tropical vacation and aim to spend a lot of time lounging by your hotel's pool or swimming at a gorgeous beach as you won't have to worry about your brow color running down your face!
Another reason to choose this product is that it boasts a unique marker-inspired tip that creates realistic-looking brush strokes so that your eyebrows will look full and healthy but won't look drawn on. As eyebrows that look drawn on never look great. No matter what color your hair is you won't have any trouble finding a suitable shade as there are currently six different shades on offer.
So if you love Stila as a beauty brand are are looking for a new eyebrow product which will give you celebrity worthy eyebrows and a new eyeshadow palette, hopefully you've found a few products to add to your shopping list!