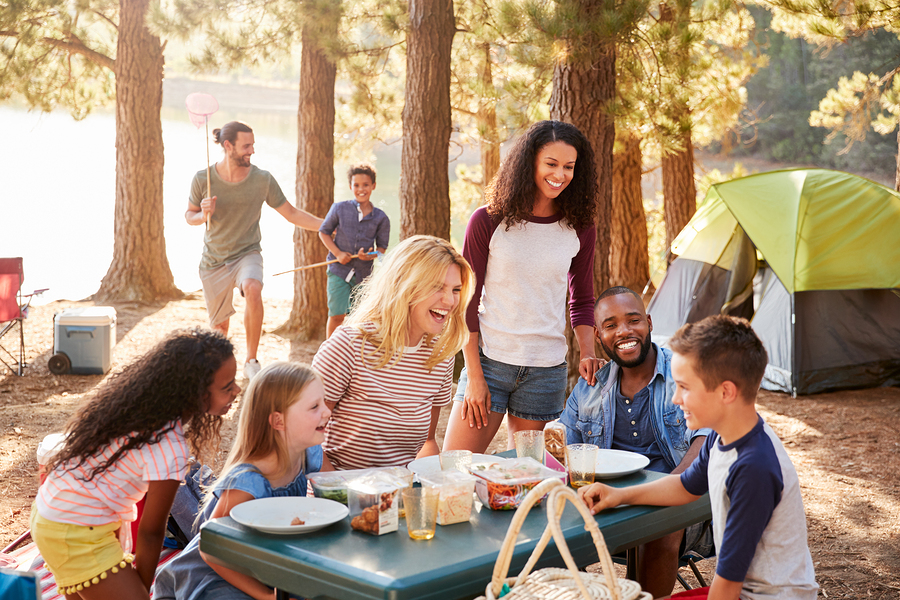 Many families plan events around getting outdoors and experiencing nature firsthand.
While your exact plans will depend on what your family enjoys, many people have a great time camping. If you're planning a camping trip this summer, there are a few things you should keep in mind to ensure it's a success.
Here are the tips you need for a great camping trip!
Save Money for the Trip
As trips go, camping is relatively inexpensive, but that doesn't mean it's free. There's no harm in setting aside a little extra money, especially if you plan to rent a cabin instead of a tent site.
How can you save money, especially if your budget is already tight? One of the most overlooked tricks is to shop around for better rates on your regular monthly bills. It's common to take your bills for granted, but you can ask for better rates or switch to less expensive providers.
Consider lowering your cell phone bill, television services, and even your insurance policies. When shopping around for insurance, it pays to work with professionals, so consider calling someone like the independent agents at Freeway Car Insurance. They can help compare plans and get affordable insurance, even without a perfect driving record.
Once you have the money set aside, it's time for the fun part — picking a location!
Choose a Great Location
What kind of camping does your family enjoy? Some people love roughing it deep in the wilderness, while others enjoy the amenities of a cabin with running water.
Whatever kind of camping you love, it's important to choose the right location. Some things to keep in mind include:
How far from home you want to camp
Whether you need electricity, running water, and other amenities
What activities are available nearby
The weather forecast
How accessible the camping area is
How crowded and noisy the area is likely to be
Once you've taken these factors into account, you can pick the best camping location for your family.
Plan Activities
Once you've picked a spot, it's time to decide what you want to do!
If your family enjoys fitness, a mountain bike ride or a long hike could be part of the agenda. If you'd prefer to keep things simple, finding an area where you can enjoy peace and quiet while playing games as a family could be perfect.
You might enjoy water activities; in which case you can choose a camping area near a lake or river. Whether you want to enjoy the familiar or get outside your comfort zone, the possibilities are endless.
Enjoy Your Camping Trip!
Camping is a great opportunity to unplug from daily life and enjoy some peace and quiet — or to go on adventures you'd normally never consider.
No matter what you choose to do, enjoy your time away!