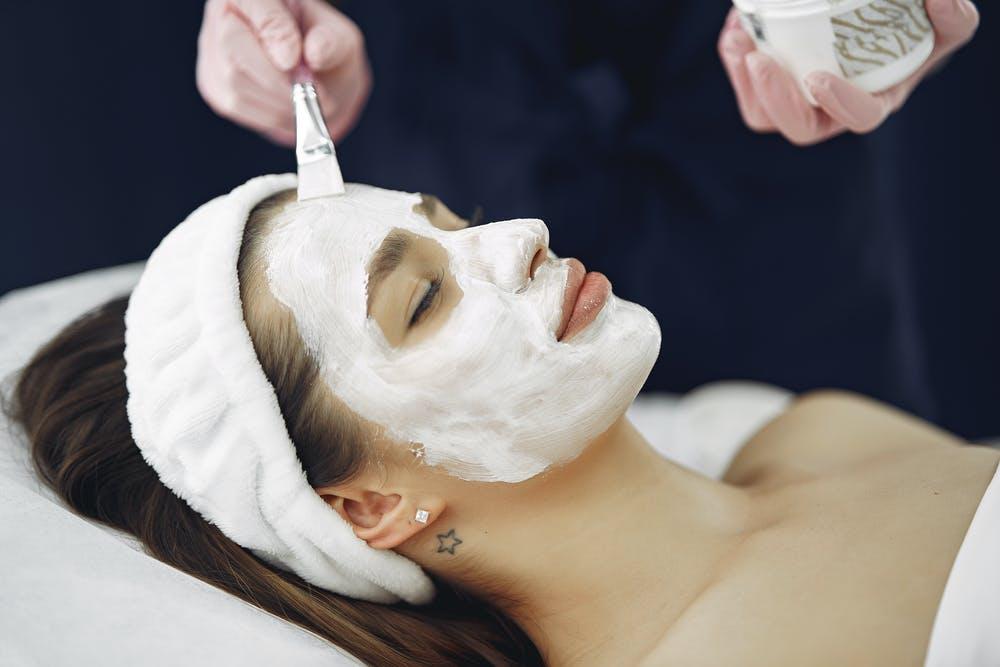 Image credit
When it comes to taking care of your skin, it can seem intimidating with endless advice on how to get flawless, glowing skin. From lifestyle changes to treatments, this post breaks down some of the best skincare tips you can start implementing today.
#1 Healthy diet
Food is typically thought about in terms of your weight, as opposed to your skin. However, your complexion can reflect what you eat. If you have a diet that is highly processed, you are more likely to experience skin problems such as inflammation and acne in comparison to a healthy, balanced and nutritious diet. It is recommended you include fish, colorful vegetables, whole grains, and lots of water in your diet to promote healthier skin.
#2 Sleep
You can immediately tell after looking in the mirror when you wake that you have had a poor night's sleep. Puffy eyes, dark circles, and pale skin. To avoid this, it is recommended you get at least 7-9 hours of good sleep each night.
But it doesn't stop there. Not only should you get more quality sleep, but it is also important what materials you sleep on. While you sleep, your face spends those 7-9 hours on the same pillowcase. It has been recommended that pillowcases that are cleaned regularly and made from silk can help your skin.
#3 Choose the right products for your skin
You must not just pick any product off the shelf to use on a day-to-day basis. Every person's skin is unique and will have different requirements that keep it healthy. For example, if you have dry, mature skin you are going to need something completely different from someone with oily skin. This is because the properties in products will help balance the excess of the oil or dryness with specific ingredients. Speak to a skin specialist for more information on your skin and what products are best suited.
#4 Keep application products clean
To avoid breakouts, infections, and clogged pores, you should regularly wash your makeup and skincare applicators. Pads or muslin cloths can go into the washing machine, and makeup brushes can be washed with a little shampoo and warm water.
#5 Exfoliate regularly
Your face and body will benefit from exfoliation a couple of times every week. Exfoliation helps you to avoid dry and flakey patches by buffing and removing dead skin skills. There are many different products and treatments you can use, for example, chemical peels, that will help keep your skin soft and smooth.
#6 Sunscreen
Direct exposure to heat can impact your skin in many ways. It can be aggravating, cause inflammation and sunburn. If your skin is exposed to the sun for a prolonged period, it can cause long-term damage because the UV rays penetrate beyond the outer layers of your skin and damage the deeper skin cells. If you are going to be out in the sun, make sure you protect your screen by using sunscreen and staying hydrated.
Looking after your skin doesn't have to be expensive or complicated. Taking care of the basics, such as getting good sleep, using the right products and exfoliating regularly, can have lasting impacts.