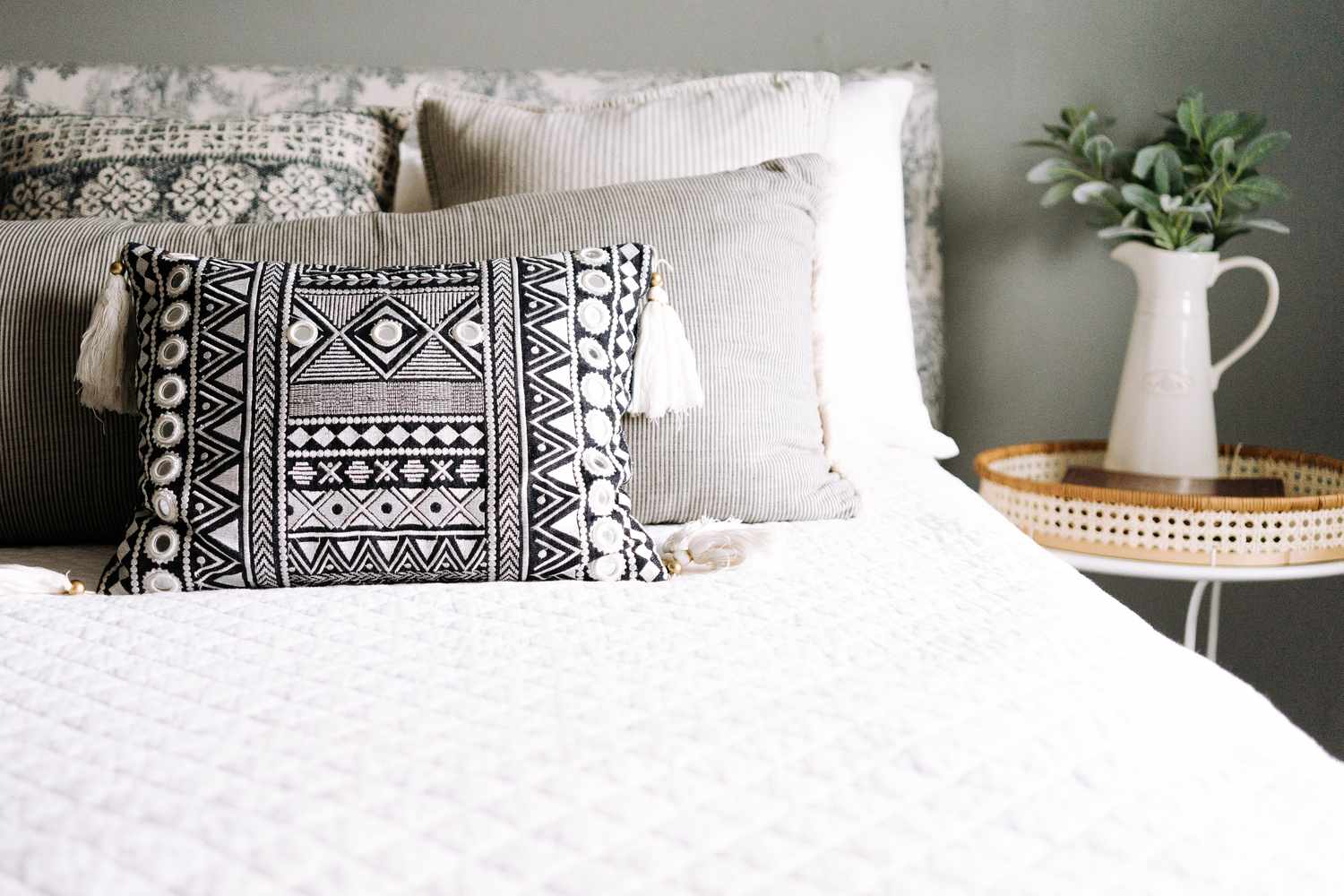 When it comes to interior design, the power of pillows should never be underestimated. These soft, versatile accessories have the remarkable ability to transform a space, infusing it with charm, style, and most importantly, glamour. While you may want the best memory foam pillow for sleeping, using pillows of the decorative sort can add a touch of luxury to your living room, bedroom, or even a cozy reading nook.
The Art of Mixing Textures
Glamour is often synonymous with opulence, and mixing textures is a surefire way to achieve that lavish feel. Incorporate an array of textures by choosing pillows made from rich fabrics such as silk, velvet, faux fur, or satin. A mix of these textures can create a sense of depth and sophistication that instantly elevates the room's overall ambiance.
Embrace Bold Colors
One of the simplest ways to infuse glamour into a space is by introducing bold and striking colors through your pillow choices. Opt for jewel-toned pillows like deep emerald greens, royal blues, and regal purples. These hues exude an air of luxury and can easily become focal points within the room, drawing the eye and leaving a lasting impression.
Play with Patterns
Patterns are a powerful tool for adding visual interest and complexity to a room. Mix and match patterns to create a captivating and glamorous atmosphere. Consider pairing large-scale patterns with smaller, more intricate designs to achieve a harmonious balance. To ensure a cohesive look, stick to a consistent color palette that complements the room's existing decor.
Layering for Depth
Layering pillows of varying sizes and shapes is a technique that instantly adds depth and dimension to any room. Begin with larger pillows at the back, propping them up against the wall or furniture, then gradually introduce smaller ones in front. This creates a sense of lushness and abundance, making the room feel more inviting and luxurious.
Embellishments and Details
Glamour is often in the details, and embellished pillows are a perfect way to showcase this principle. Look for pillows adorned with sequins, beads, embroidery, or even metallic thread. These details catch the light and create a sense of opulence that can turn even the most ordinary space into a dazzling retreat.
The Power of Contrasting Elements
To truly make a room stand out, embrace the power of contrast. Pair sleek, modern furniture with ornate, decorative pillows, or vice versa. This juxtaposition of different design elements not only adds intrigue but also amplifies the glamour quotient of the room.
Consider Proportions and Arrangement
A well-thought-out arrangement of pillows can make a significant impact on the overall glamour of the room. Experiment with different pillow sizes and shapes, placing them strategically on sofas, chairs, or beds. Keep proportions in mind – larger pillows tend to look best at the back, while smaller ones create a sense of intimacy at the forefront.
Don't Overlook the Classics
Classic never goes out of style, and that applies to pillow choices as well. Crisp white pillows with subtle embellishments or elegant trimmings can create a timeless, sophisticated look. Consider investing in high-quality, neutral-colored pillows that can seamlessly transition between seasons and trends, ensuring your room maintains its glamorous appeal over time.
Conclusion
Pillows are more than just soft accessories; they are design elements that have the potential to bring a touch of glamour to any room.