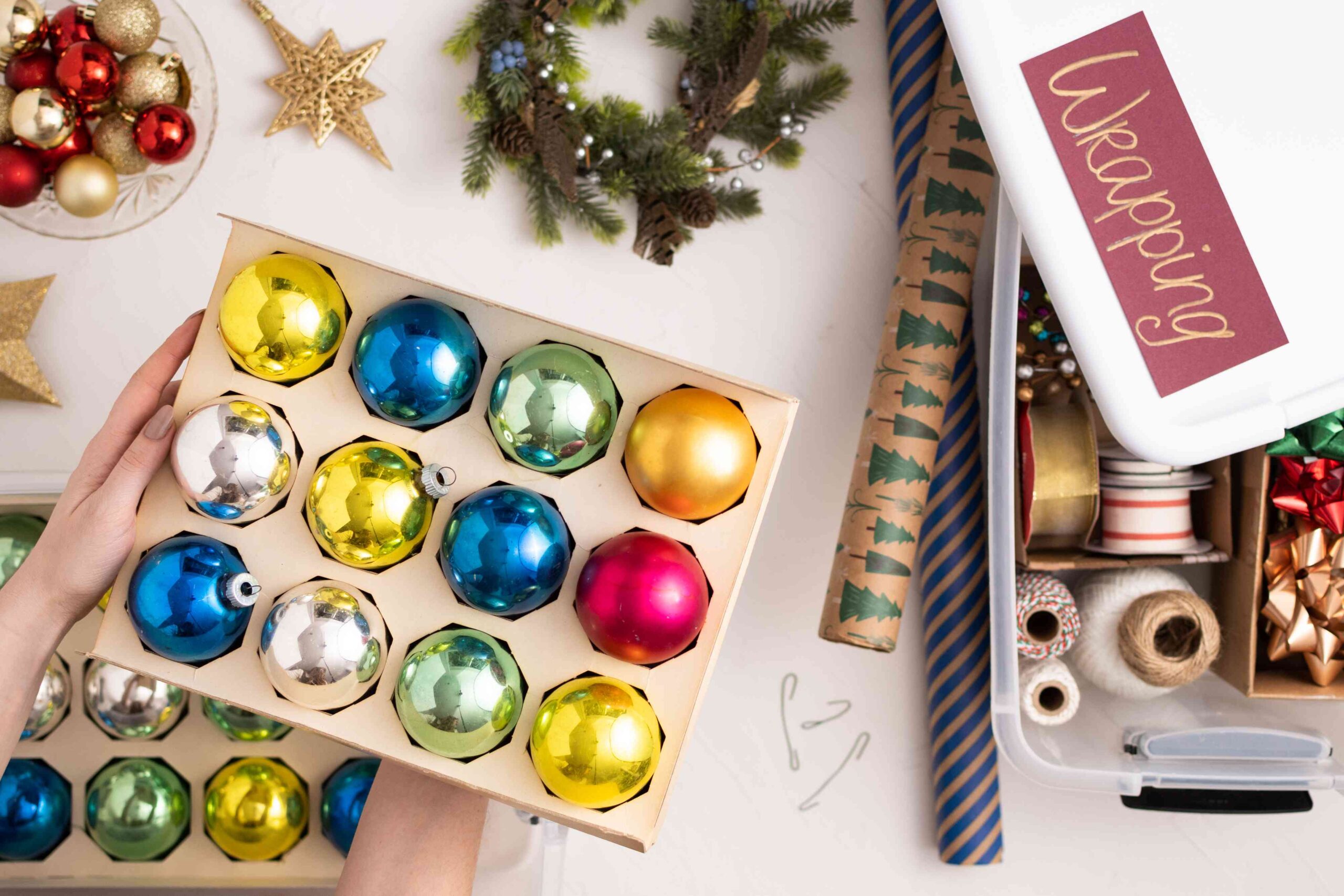 Do you know how to store your garlands, pillows, candles, and other decor after the fall season ends? Properly storing your decorations keeps them – and your home – safe during the off-season.
It is important that these items are put away correctly because it protects your home from potential safety risks and damage that comes from pests, fire, and water. Let's take a look at how to keep your home safe by using these methods.
Pest-Free Storage Protocols
Seasonal decorations are only used sporadically. This means that when they are tucked away, they are sitting unused for a long period of time. If they are not stored correctly, these items can be inviting for pests.
Just throwing your decorations into your attic, garage or basement makes them a target for bugs, rodents, and other living creatures . Chances are, you probably don't want any of these sharing your living quarters! Use airtight containers and avoid cardboard boxes. Critters tend to like cardboard, so don't bother with it. Elevate all items off the floor. This makes them more difficult for pests to access.
Set pest traps and baits to prevent mice or roaches from making their way into and around your home. No one likes even thinking about the possibility of unwanted guests scurrying around, so set, check, and replace them regularly.
Practices for Fire Prevention
Did you know that many seasonal decorations pose a fire hazard? The materials in blankets, candles, string lights, and dried flowers are dangerous if they come in contact with something hot. Purchase decor and storage containers that contain fire-resistant materials like metal and glass, and keep open flames away from all of them.
Store and secure flammable materials in their own area. Put anything made with paper, wood, or fabric into containers and seal them with a lid. Make sure these are not located near any electrical outlets, heat sources, or portable heaters to further reduce fire risk and keep your home safe.
There is a bonus here, too. When you take the decor out next year, you will be happy to see all of your items in great condition.
Methods to Avoid Water Damage
Throughout the year, check in to make sure boxes and containers have not collected water in or around them. This is especially important after any big storms. If your attic or basement springs a leak or floods, sitting water presents a risk to your home. Standing water also creates a potential breeding ground for insects and other pests.
Check on your storage space regularly for peace of mind. It is always better to find nothing rather than a surprise hole in your ceiling or floor!
There are risks that can happen in your home even when you do everything right to keep your decorations secured the right way. Does your current insurance plan have the coverage you need to protect yourself should something unexpected happen? If you are looking for a new insurance plan, shop around and compare options. Always check a potential company's reviews and go for those with high star ratings. Freeway Insurance Reviews are consistently highly-rated and customers say they offer affordable plans with great coverage . To learn more, visit their website or email them.
Protect Your Home and Store Out-of-Season Decor Properly
Storing seasonal decorations the right way preserves their quality and reduces risks for your home. Follow these protocols to secure them properly and prevent damage from pests, fire, and water. Go forth and get packing!