Are you sick of spending a small fortune on a long list of beauty products such as moisturizer, concealer, foundation, bronzer, highlighter, contour, lipstick, eyeshadow, and mascara? If you answered yes, it's well worth finding out more information about the Cindy Joseph Boom Sticks a revolutionary trio of products that will replace the bulk of your makeup bag.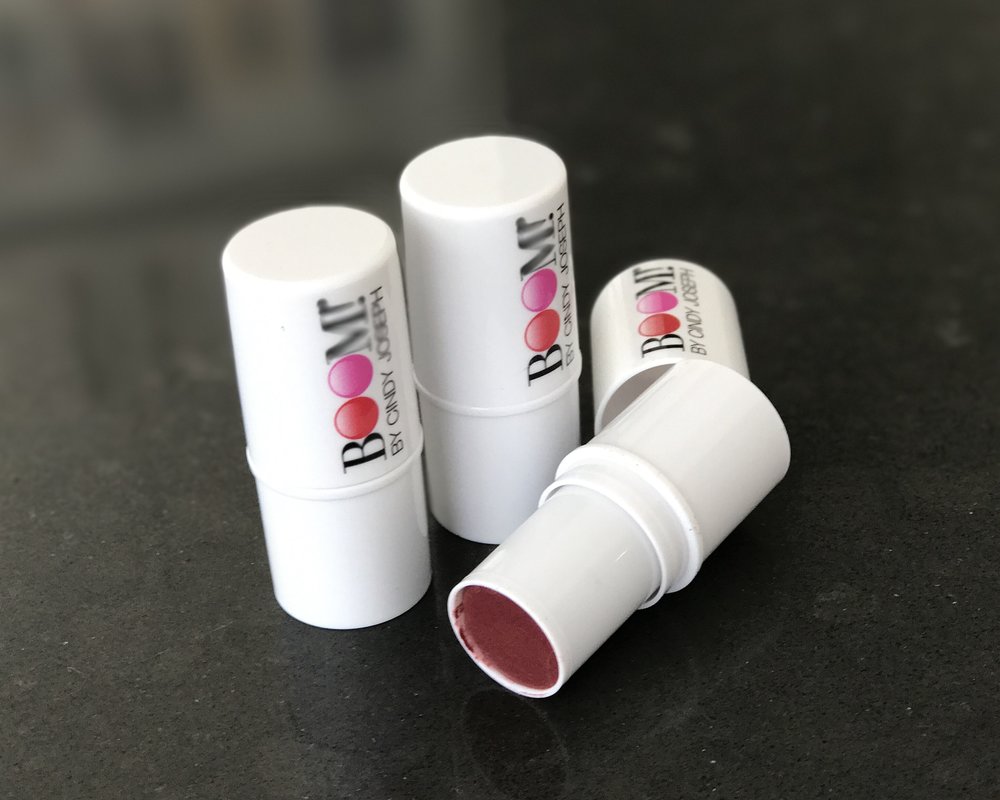 In a Hurry Go All Natural Quickly With Boomsticks by Cindy Joseph:
Versatility:
With just three Boom Sticks you'll be able to replace your blush, lipstick, eyeshadow, highlighter, foundation, concealer, and moisturizer. As well as your go-to contour. The only makeup product that you may want to use along side your Boom Sticks is mascara in order to lengthen and add volume to your eyelashes.
However, you can also use your Boom Sticks on your fingernail's cuticles as well as a body cream and body luster. If you plan on escaping on a vacation in the near future, you can give your body a healthy, youthful glow by using your Boom Sticks to add some color to your legs, arms, and chest. You can even use your Boom Sticks on your stomach to give you the confidence to wear a pretty bikini on your vacation.
Quick to apply:
You should be able to apply all three of your Boom Sticks to your face and body in order to give yourself a radiant complexion in less than five minutes. This means that you'll have time to sleep in during the mornings and will never have to spend 30 minutes to an hour on your beauty looks again.
Suitability:
The creator of the Boom Sticks, Cindy Joseph is proud of the fact that every Boom Stick can be used by women of any skin tone from pale skin tones to deep, rich skin tones and every skin tone in between! As they have been formulated to be sheer enough to work with every individual's beautiful skin tone.
Natural sparkle:
You may be surprised to read that Boom Sticks will give you a healthy, natural glow without any sparkles, glitter, or frost. So if you want to look effortlessly radiant, it's well worth ordering your first set of Boom Sticks.
Natural ingredients:
Boom Sticks have been cleared by the FDA as edible lipstick formulas. As Boom Sticks are full of safe, ingredients that are safe to ingest, you can feel confident about the safety of using your Boom Sticks on your face and body.
Pro aging:
Instead of featuring teenage models, Boom Sticks as a company sees women of all age as stunning and is a pro-aging company which believes that women of all ages can look phenomenal with the help of their patented Boom Sticks.
In conclusion, so if you love the sound of throwing away your makeup kit for a set of three innovative Boom Sticks that will help you embrace and highlight your natural beauty, no matter what your age is, it's well worth ordering your first Boom Stick by Cindy Jospeh.