If you've owned one or more pairs of Sperrys in your life, you'll know how comfortable and stylish they are. While Sperrys are known for their classic boater shoes they now offer a wide variety of new styles that may appeal to you. To discover two of the most stylish new Sperrys that you can get your hands on simply continue reading. Especially if you prefer more feminine models of Sperrys which you can easily pair with dresses and skirts as well as jeans and shorts.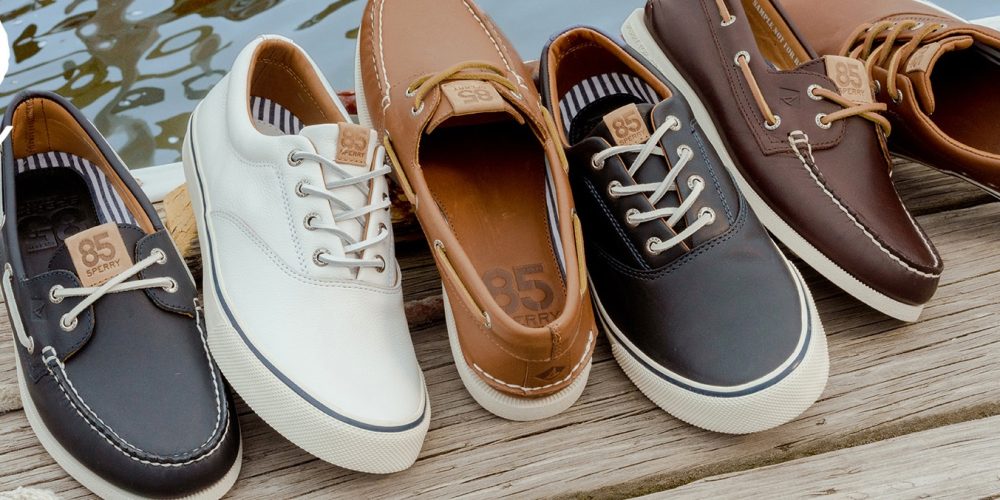 Two pairs of stylish Sperrys to add to your shoe collection:
Sperry Seacoast Canvas:
If you're looking for an ultra-feminine pair of Sperrys that has a bit of flair, it's well worth considering purchasing the Sperry Seacoast Canvas. As it offers a slimmer profile than unisex pairs of Sperrys and has leather laces that are insanely chic. Just like most of Sperrys' shoes this model offers wave spring technology in its sole, which will ensure that you have plenty of traction, regardless of whether you're walking on dry footing or wet surfaces. So if you're looking to purchase a pair of Sperrys to go boating, it's definitely well worth adding this adorable shoe to your basket.
Sperry Platform Sneaker:
Whether you're petite and on the shorter side and would love to lengthen and elongate your pins or you simply love the timeless, aesthetic of platform sneakers, which never go out of style, you may be interested in purchasing a pair of Sperry branded platform sneakers. If you already love Sperry's classic boater shoe, you can get the very same design in an elevated platform. Which will look extra cute paired with a skirt or high-waisted shorts and a plain tee. Or you can even dress up your Sperry platform sneakers with a pretty short dress. Such as a floral dress, or a timeless white cotton dress.
If you're concerned that platform sneakers aren't comfortable and may cause your feet to tire quickly, you'll be surprised as Sperry's platform sneakers feature innovative ortholite cushioning, which will ensure that your feet stay comfortable all day long. In fact, these particular shoes are so comfortable that you can easily wear them on vacation in order to explore a new destination.
If one of the reasons that you love Sperrys is that you are a keen boater and need to wear non-slip shoes when you're boating, you're in luck as the platform Sperrys also feature non-slip soles, just like the regular models. So you'll be able to walk around any boat, with ease, without having to worry about potentially falling over if there are any wet surfaces on your boat.
So what are you waiting for? If you're interested in purchasing a new pair of Sperrys that are stylish yet functional, you can't go wrong purchasing the Sperry Platform Sneaker or the Sperry Seacoast Sneaker. Both of which are sure to attract plenty of genuine compliments. You may even be stopped by complete strangers who'll want to know what model of Sperrys you're wearing.