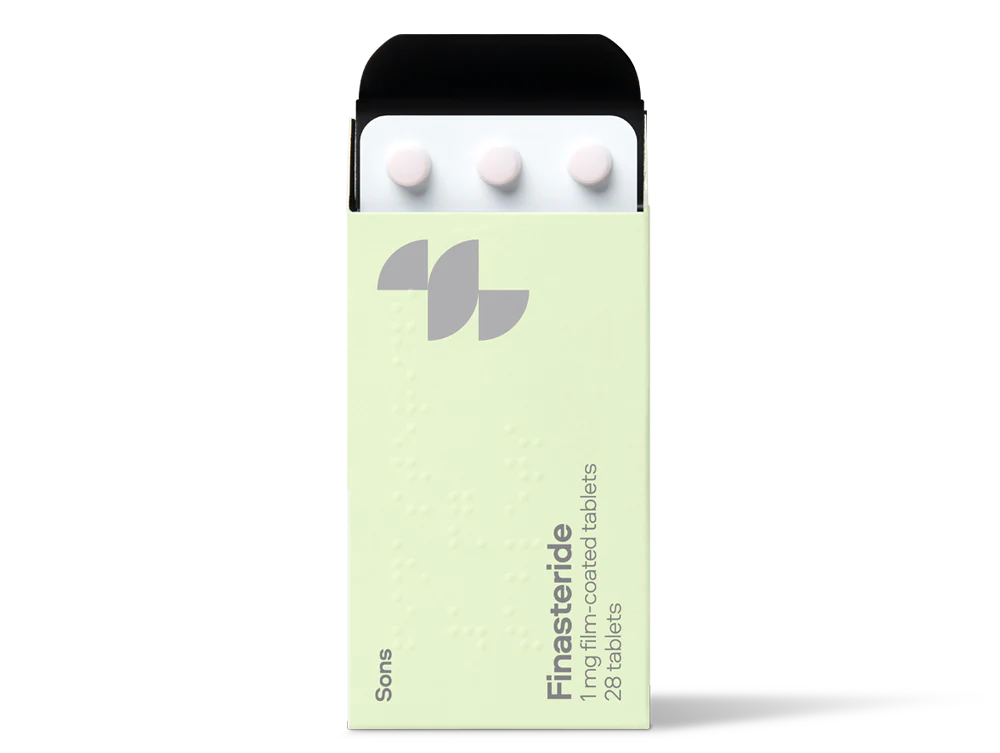 Achieving results when it comes to treating your hair loss takes dedication. It's imperative that you stick to your treatment plan so you stand the best chance of getting results.
There are things you can do to make the most of your treatment while you're taking it. This article will look at how you can improve the likelihood of stopping your hair loss and delivering satisfaction for you.
Knowing what's right for you
To begin with, you'll have a consultation with a Sons team member to assess the current condition of your hair and give it a ranking on the Norwood Scale (a measure of hair loss severity).
Then, you'll be suggested a plan to go with. Minoxidil and Finasteride are the most common forms of medication to fight hair loss, delivering results for the majority of men who take the treatment. These are supplied individually, in the Duo Plans, or as part of the Full Works package.
Or it could be a preventative measure you're looking for, like Biotin or a DHT-blocking shampoo. These will provide your hair with the vital nutrients it needs and defend against the DHT hormone.
Stick to the plan
Even a few days without taking your medication can have a detrimental effect on the outcome of the treatment. It's very important that you take your treatment as suggested and don't miss doses.
Commitment to fighting hair loss is crucial to seeing the results you crave. That's why everyday application is required. If you have missed a dose, however, take it as soon as you can without doubling up.
Be gentle with your hair
Hair gel, hairdryers, and harsh use of towels to your head, among other things, aren't good for your hair. If you're taking hair loss treatment, it would be unwise to use any harmful products or devices.
Avoid putting these items in your hair for the duration of your treatment; instead, give the medication a chance to work. Gently dry your hair when using a towel, avoid hot hair dryers so your hair won't be damaged, and go for a natural look for the time being by not using other hair products.
It's not an overnight process
It might seem frustrating that these remedies don't happen to fix your hair problems right away. Unfortunately, there is no immediate solution to the issue. Patience is required for the treatment to work.
You can regularly check on your crown and temples to see if any progress has been made, but it could be 3 months in before you notice the first signs of improvement. The more significant changes tend to be evident after around half a year, with the full effects of the treatment being visible after 9-12 months.
If you have any queries or want to explore your treatment options, check out the Sons website today.